Triple room
Hotel has 3 rooms for three people
---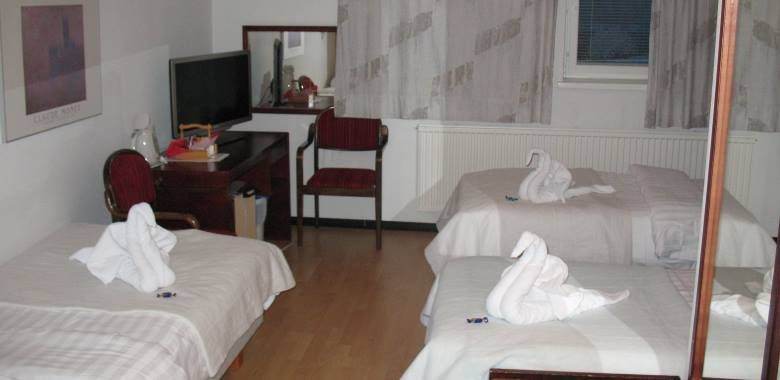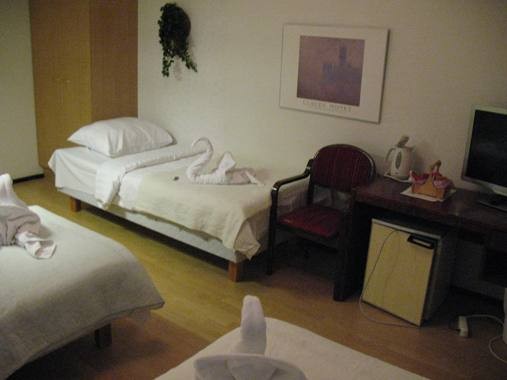 Prices including breakfast, v.a.t. Wi-Fi. sauna, billiards.
Every room has TV, fridge, shower, toilet, (some rooms include also bathtub).
Rooms category economy don't include bedline and breakfast. Guests can buy bedlinen or breakfast separate or have their own bedlinen.
All guests at the evening in the restaurant tea, coffee, microwave ovens free.